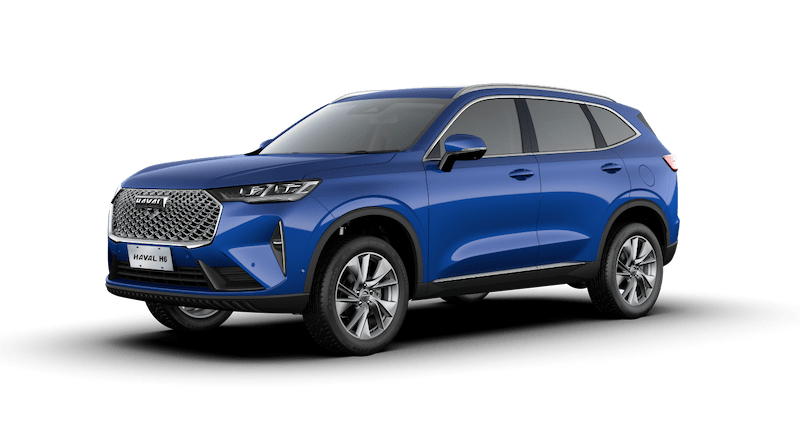 SUVs are another type of car that is becoming popular in Thailand. They have excellent engine performance and can seat many people to go through every trip, both out of town and in the city. And how good would it be if an SUV is a hybrid car that has full power potential.
Well-known electric car brand GWM has launched the Haval H6 class C-SUV, which has been very well received and comes in a premium, luxurious design in the style of European cars to enhance performance with the most advanced technology of the era. However, the price that users can reach and easily own at GWM Amorn Ratchada. Let's see what features this Haval H6 SUV will have. What is the interior design of the car that won the hearts of SUV fans for six months in a row?
into the Haval H6, the most popular model among SUV lovers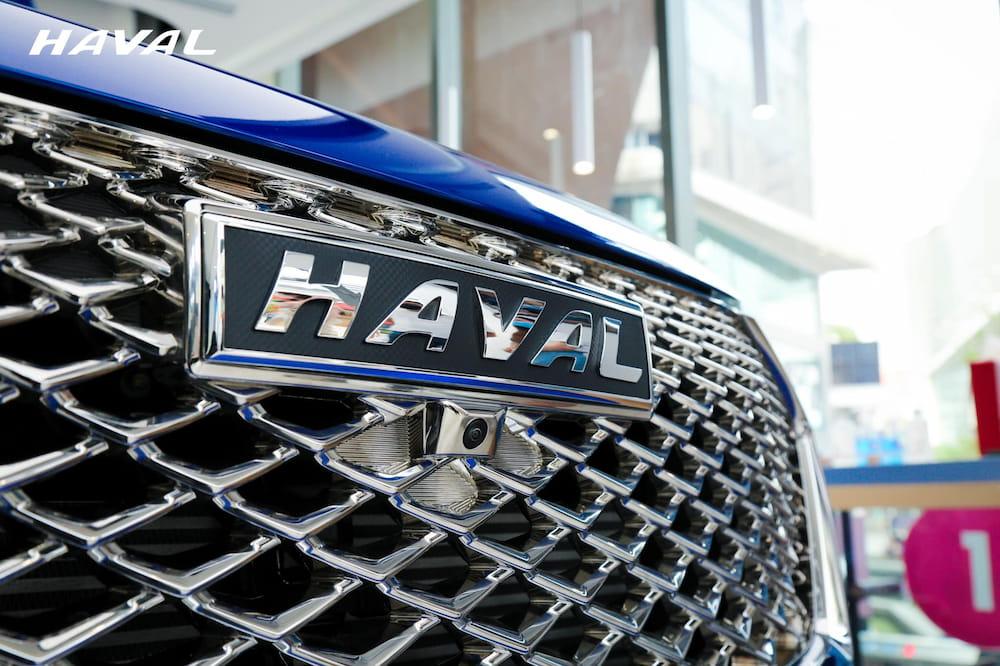 The Haval H6, a Chinese car that has received excellent feedback from GWM (Great Wall Motors), is a mid-size SUV (C-Segment) that meets the lifestyle of the new generation. both in terms of general use in daily life and long-distance driving on holidays. It comes with a luxurious design that has been supervised by Land Rover designer Phil Simmons to be premium and elegant in European car style and enhance driving performance with the most advanced technology of the era to increase comfort and safety in all aspects. The Haval H6 has the most attractive exterior and interior design of the year and has been launched at a starting price of only 1.14 million baht. 
The Haval H6 is available in two models:
Haval H6 Pro price: 1,149,000 baht

Haval H6 Ultra price: 1,249,000 baht
In addition, there is a good promotion you can't miss. Own it from today onwards at GWM Amorn Ratchada.
Taking a look at the inside of Haval H6: beautiful and luxurious design
European-inspired Look
The Haval H6 SUV's attractive design, which is concealed with strength in the style of European cars, attracts attention and makes a good first impression on people who appreciate its size. The car has modern lines and black arches all around, and the broad front glass enhances visibility. When you examine the back of the car with decorative cross-sectional taillights in European automobile design, with extra chrome at the bottom, adding dignity to the car as well, the high, clear roof allows the car to feel more expansive and airy inside.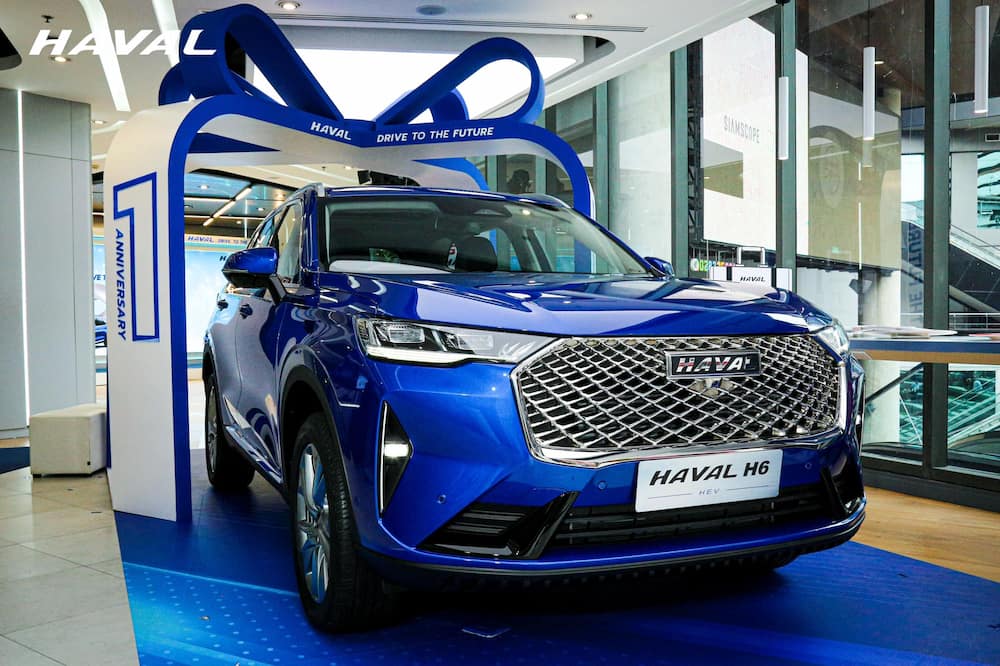 Excellent Power Engine
The 1.5-liter turbocharged petrol engine in the Haval H6 works in collaboration with an electric motor to deliver a maximum power of 243 horsepower, giving rise to a smoother ride and its flow continuously.

 Luxury interior design
When it comes to luxury design and cabin comfort, the Haval H6, with its spacious interior design, must be mentioned. Starting at the large front seats with comfortable seating and the back seats with firm, soft, and comfortable seats to sit on, with functions that can be folded separately to increase storage space, and airy with a luxurious panoramic sunroof of 2 square meters.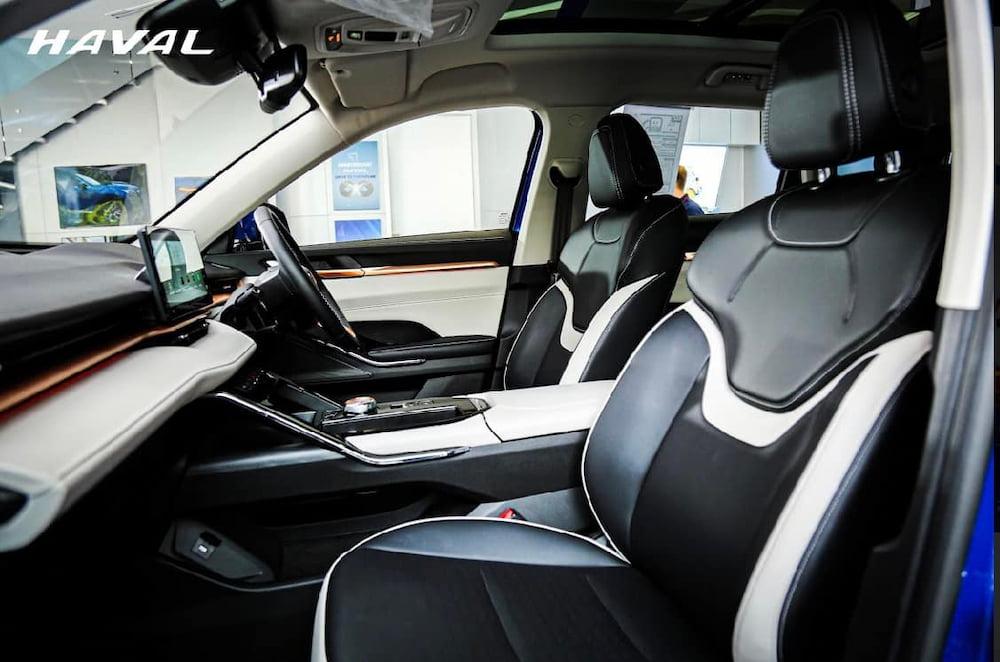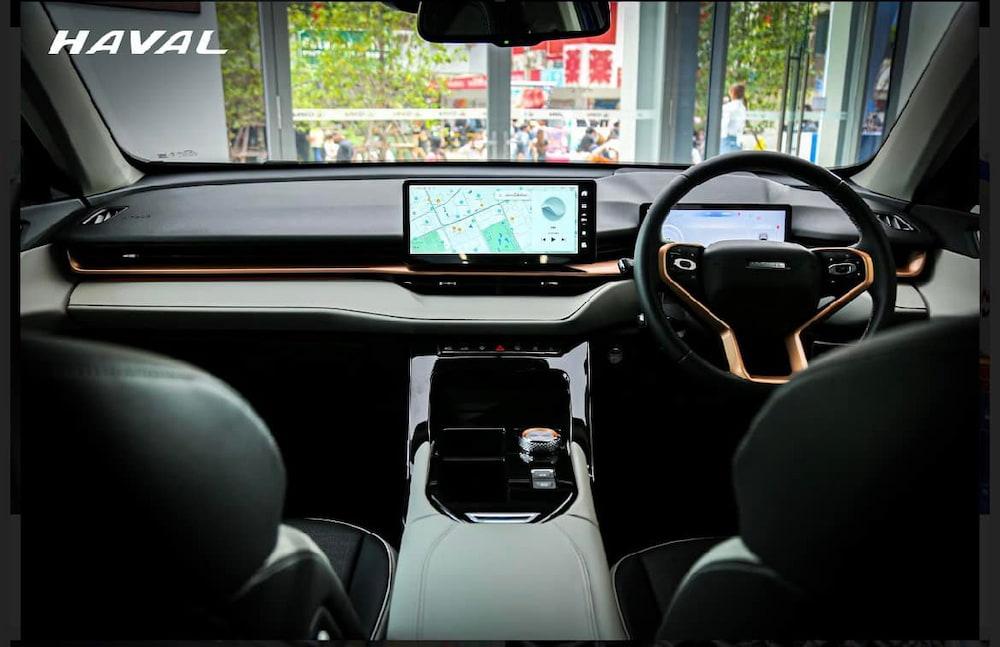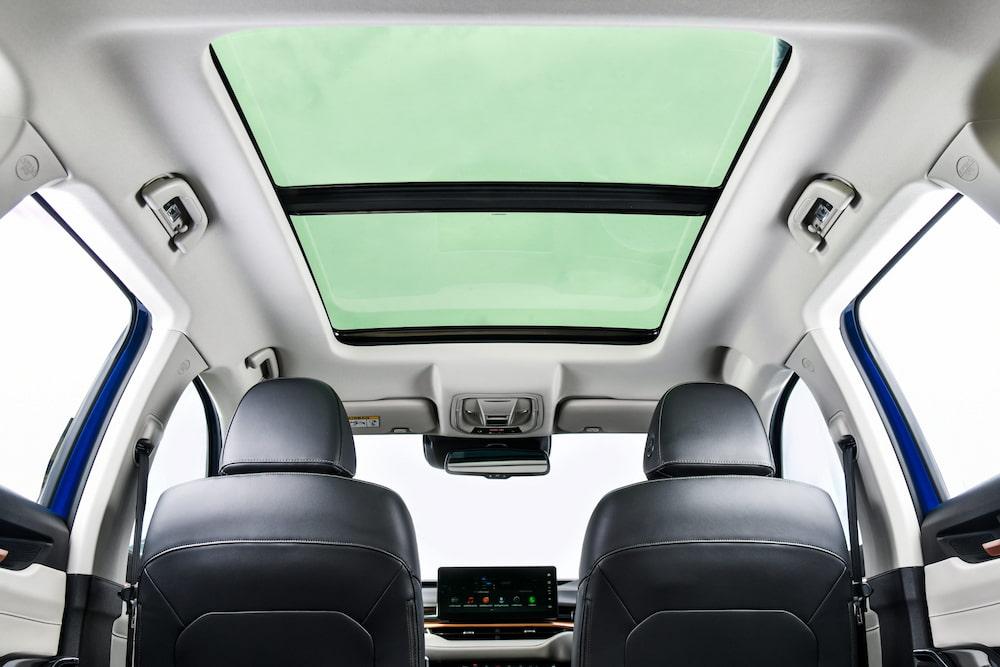 Cabin Amenities
Haval H6 cars have added special functions for entertainment with a large 12-inch touch-screen display with resolution and clarity controlled by a beautifully designed menu window. They are also equipped with other functions that increase convenience in every use, such as a wireless smartphone charging box, an automatic door lock system, a remote control to close the glass, an auto-dimming rear-view mirror, an anti-fog system for the front and rear windshields, etc.
Adding an automatic parking system improves convenience
Reverse parking will no longer be a concern with an intelligent parking assist system. In the most advanced automobile of the future, like HAVAL H6 that meets all lifestyles for the new generation or those who are concerned about reversing their cars and parking at various places, this system makes everyday parking tasks easy with all 3 types of assistance categories, whether it is a straight, inclined, or sideways parking system for convenience and confidence every time you park.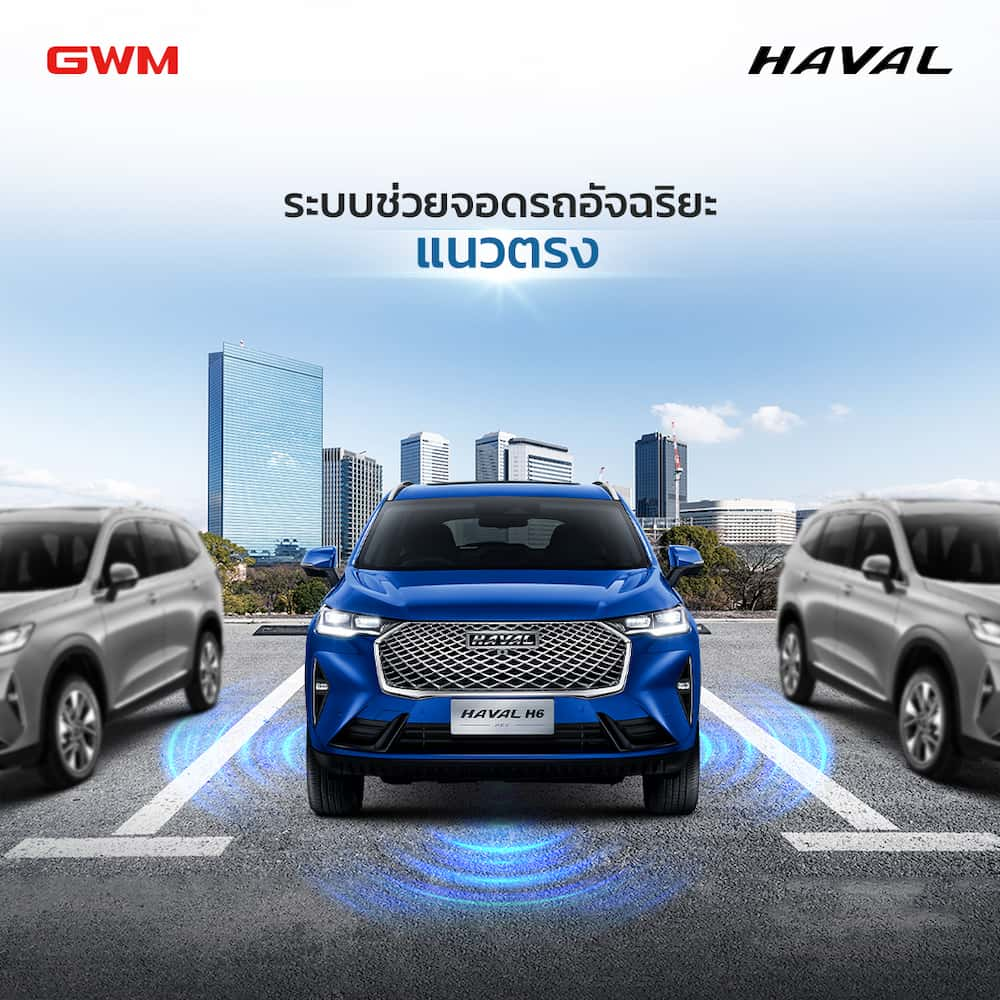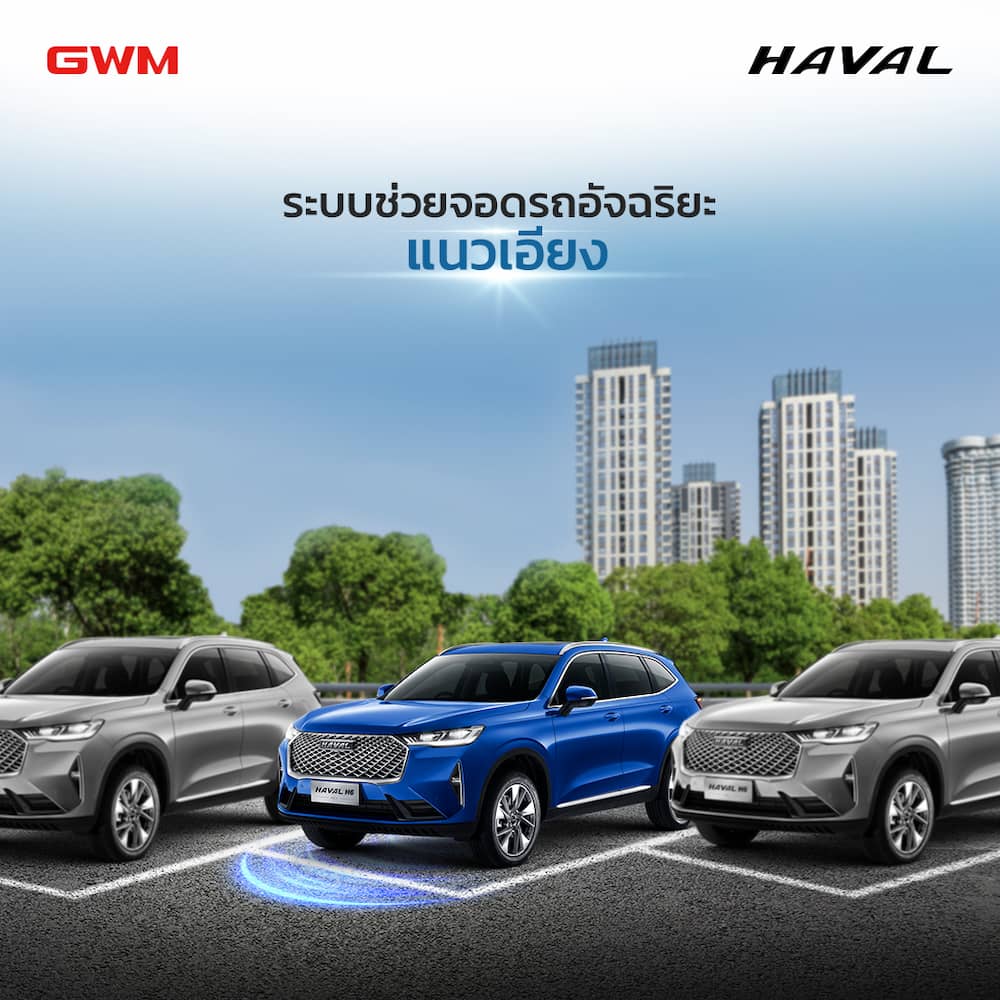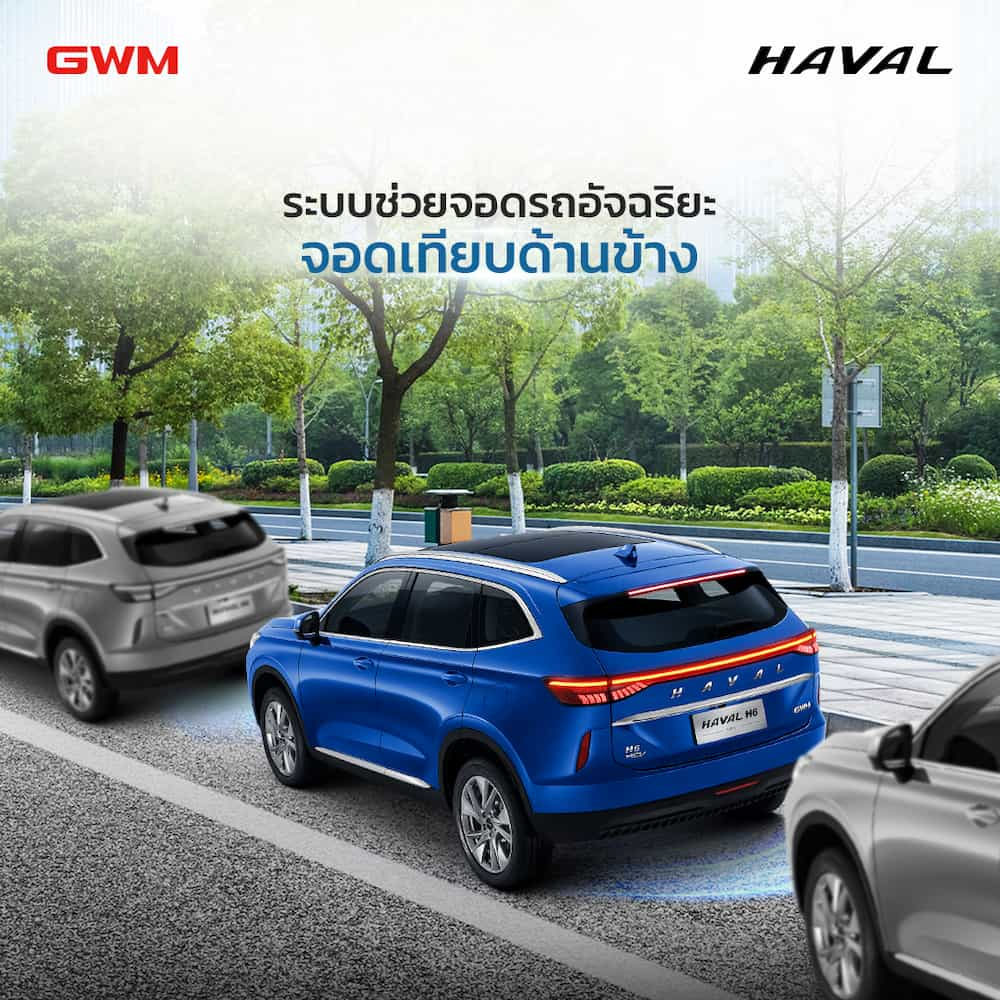 Driving safety is improved by smart technologies.
Another important highlight that should be mentioned is that the Haval H6 is a car that has advanced technology to increase performance and driving safety to the next level, such as
Adaptive Cruise Control (ACC)

Ignition Control Additive (ICA)

Lane Departure Warning (LDW)

Blind Spot Detection (BSD)

Integration Auto PArking (IAP)

Auto Reversing Assistance (ARA)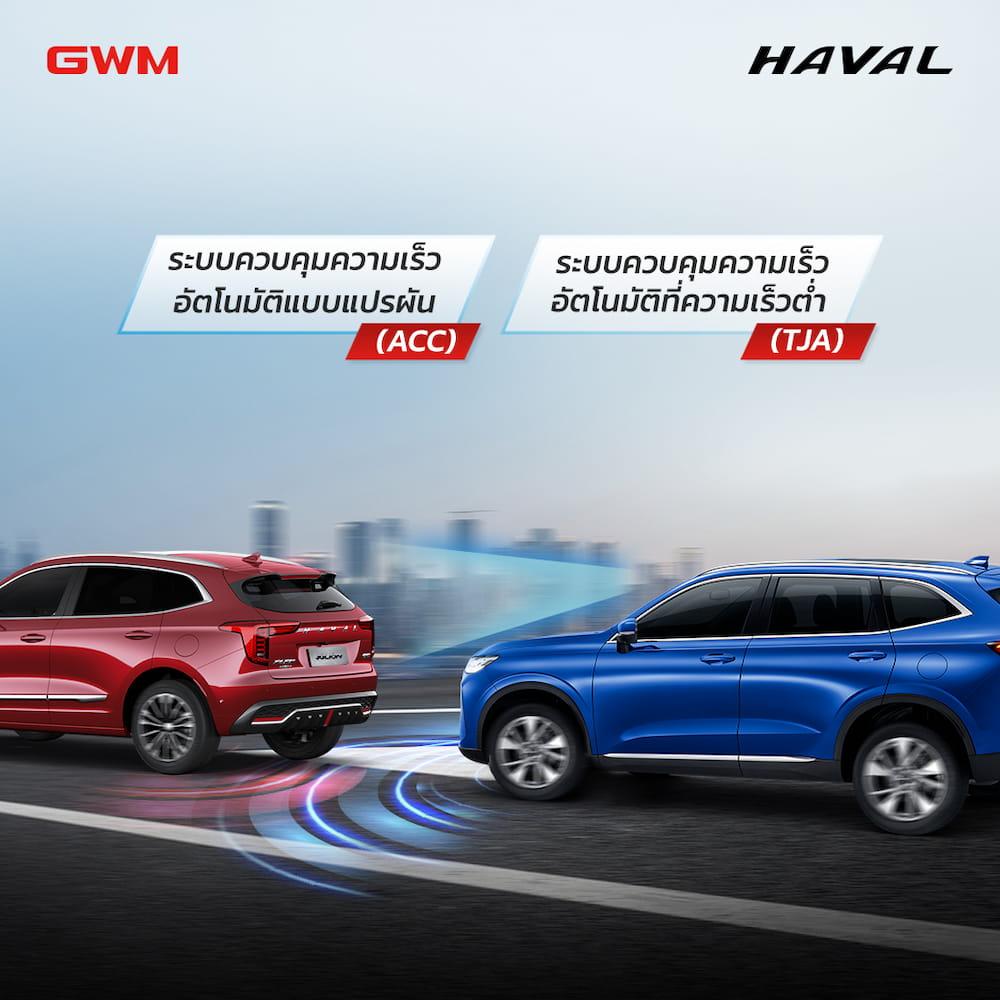 Adaptive Cruise Control (ACC)
Traffic Jam Assistance (TJA)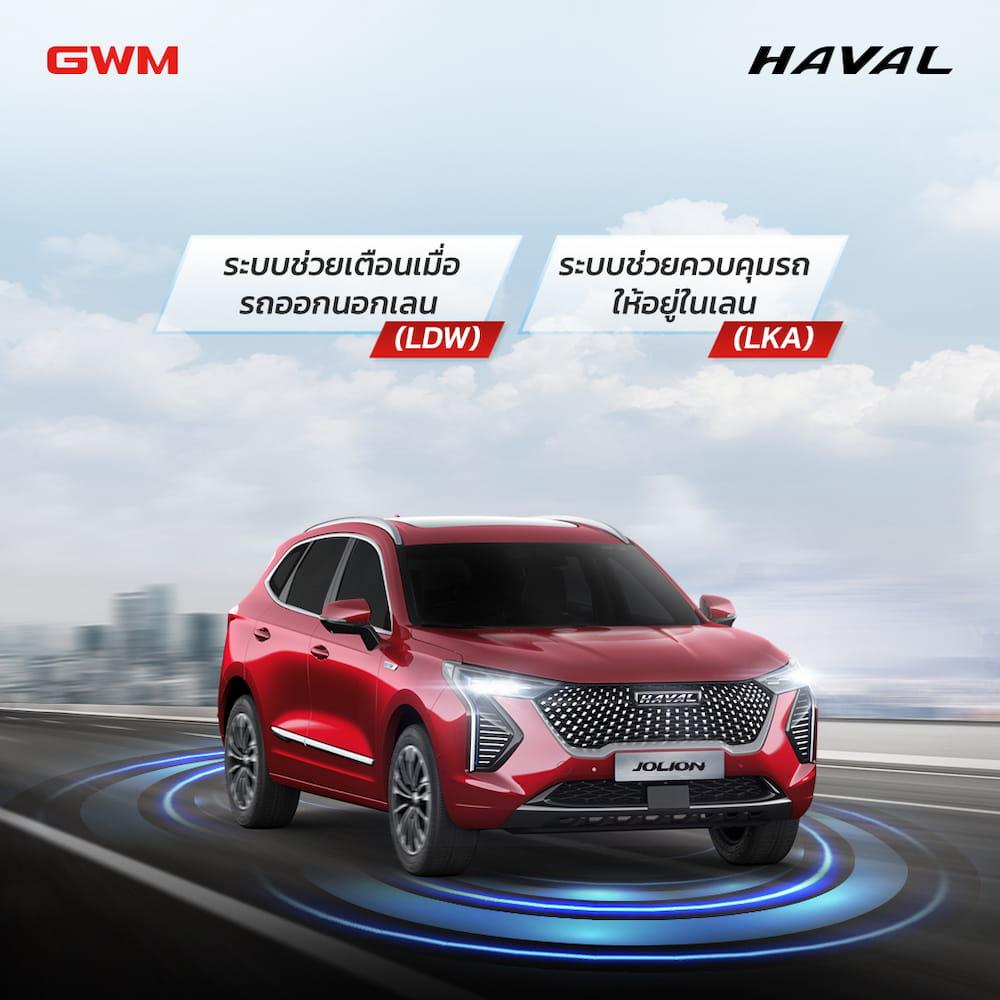 Lane Departure Warning (LDW)
Lane Keeping Assistance (LKA)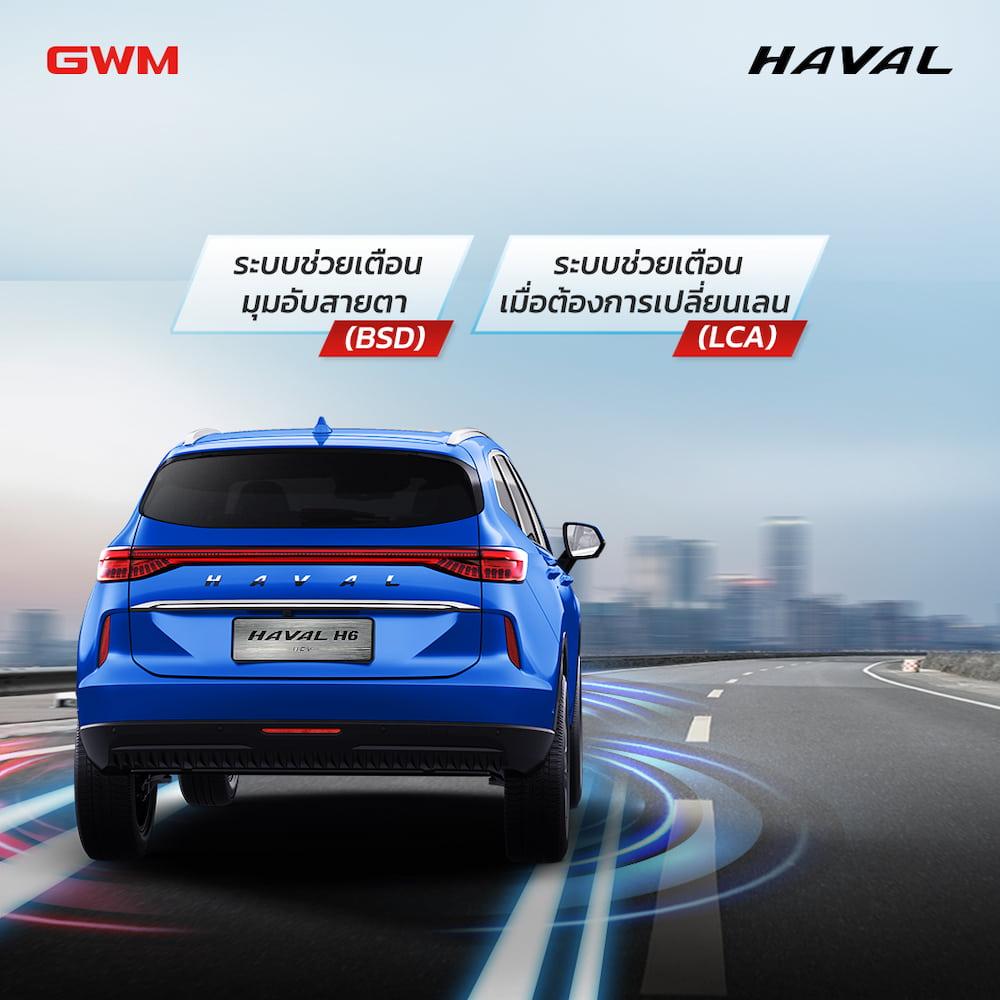 Blind Spot Detection (BSD)
Lane Change Assist (LCA)
 These are just some of the cutting-edge technologies included in the Haval H6, which are designed to be ready in any situation, including daily driving and traveling in all forms. If you want to experience the most advanced system, you can go for a test drive at the GWM Amorn Ratchada.
Connect via the GWM application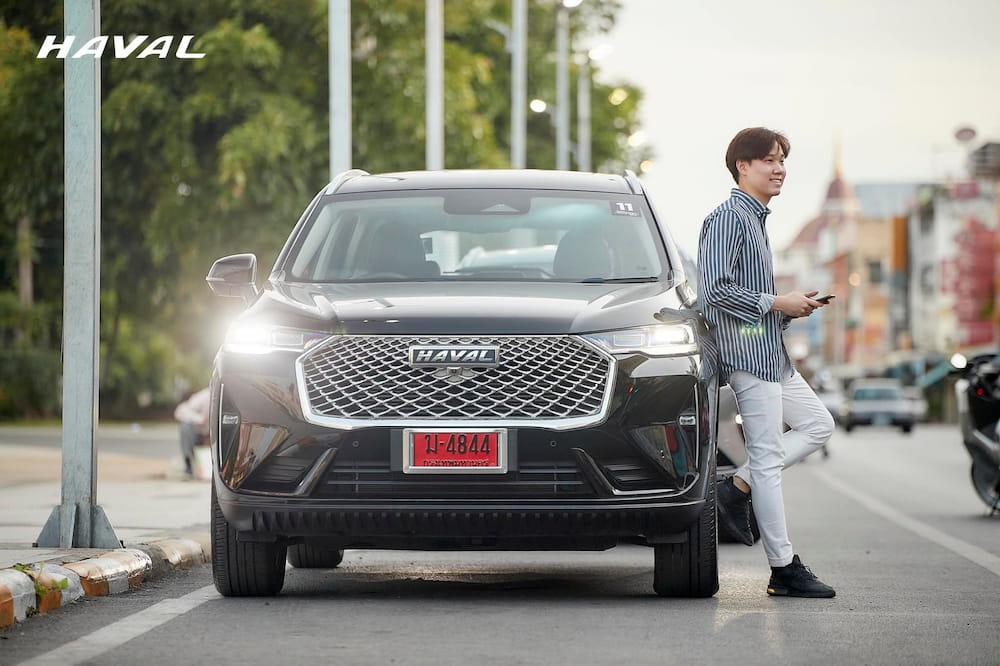 Especially for GWM car users, we would like to introduce the useful GWM application with lots of cool features to access the use of the car more conveniently. The Haval H6 car can be downloaded to be connected and used immediately. Within the app, there are main features: checking and displaying important information about the car via a mobile phone screen, such as checking the status of the car, fuel level, tire pressure, checking various signal lights, etc. In addition, it is installed with intelligent command systems, such as ordering to unlock the car through the app, ordering to turn on and off the air conditioner, and locating GWM car charging stations as well.
For people who are looking for an SUV for everyday driving as well as fun trips, the GWM Haval H6 is a must-have model with a beautiful design in modern European style and advanced technology that makes driving more convenient and comfortable, along with increasing safety on the road. You can come, see, and experience the performance of the car with a test drive service at the GWM AMORN Ratchada center.
For those who are interested or want to ask for more information, you can contact the Sales Department: 02 513 8000 / Service Department: 02 513 8800.