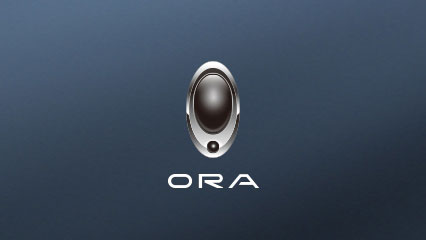 Available at
1,286,000 THB
Installment Table for Ora Good Cat GT

Powerful Driving Performance on All Routes
ORA Good Cat GT, the sporty electric car, comes with superior driving performance with a maximum power of 171 horsepower, a maximum torque of 250 Newton-meters, a maximum speed of 152 km/h, and an acceleration of 0-100 km/h in 8.5 seconds (with a sporty driving system), supplemented by a front suspension system with an independent MacPherson Strut with stabilizer bar and a torsion beam rear suspension system on the GWM LEMON E PLATFORM, which is a platform developed specifically for use with electric vehicles (BEV). ORA Good Cat GT has a total of 5 driving systems: 1) Standard 2) Sport 3) ECO 4) ECO+ and 5) Automatic, which the driver can adjust according to his/her preferences and driving style including the amount of remaining battery as well as the ability to recover energy (Energy Regeneration) that can be adjusted to 3 levels: low, standard, and high.
Charing Duration
Direct Current (DC) fast charging (30%–>80%) in 40 minutes

Direct Current (DC) fast charging (0%–>80%) in 60 minutes

Normal Alternating Current (AC) charging in 10 hours
The Sporty, Outstanding Design of Superiority, Modernity, and Luxury both inside and out
ORA Good Cat GT stands out with a meticulous design that catches everyone's eye with the unique exterior design of the sporty electric car, which is beautiful from every angle with the body dimensions of 1,848 x 4,254 x 1,596 mm (width x length x height). Reflecting coolness tactfully through the sporty carbon fiber front grille and a sleek design spoiler with a GT logo on the back. Continue to be hot with 18-inch two-tone alloy wheels with red disc brake calipers, which is ready to attract all eyes on the road with its special color Aqua Gray.
In addition, it also stands out in every detail with a unique black and red two-tone interior, from the steering wheel, seats, and console to the headrests with GT badges and red seat belts. It comes with a 17.25-inch interactive double screen running across the console of the car with high resolution, divided into 2 screens: a 7-inch digital full thin film transistor (Full TFT), a multimedia system screen with 10.25-inch touch screen, and 6 surround speakers.
High-quality materials are employed within the cabin to give the equipment, which is finely designed, a smooth touch. With ergonomically designed seats and elegantly displayed interiors that pay close attention to every detail, it introduces a new dimension of driving aesthetics to improve relaxation and reduce fatigue during the drive. To help the driver and front passenger recover from exhaustion, there is an electric massaging cushion system and a ventilation system. The backrests of the rear seats can also be folded 60:40. Moreover, the driver's seat can be electrically adjusted in six directions, has a position memory system, and has a welcome seat feature that makes it easy and comfortable for the driver to get in and out of the vehicle. Electrical adjustment in four directions is available for the front passenger seat.
Intelligent panoramic sunroof, which turns on and off with an electrical system, increases the lighting area and widens your scene. Tailgate opens and closes electric which comes with a hands-free system to facilitate the driver and passengers who lift heavy objects. In addition, there are internet functions for in-car entertainment such as connecting to applications, listening to music, and videos as well to increase convenience to the maximum level with intelligent voice commands in a single sentence, including controlling the air conditioner, sunroof, navigation system and multimedia, etc. Finally, with a remote interconnection allows you to control the on-off charging, on-off air conditioner, and close windows, and can see the status of the car through the GWM App system.
Intelligent Driving Assistance Technology
Auto Emergency Braking + Intersection
For your safety and all friends on the road, Detection sensor of Crossroads, Pedestrian including forward and rearward vehicle with audible warning and automatic brake are applied for driving on every route.
3 Types of Integration Intelligent Parking
Three styles of automatic parking assistance are in place to help driver controlling steering wheel, detecting obstaclesand signs, as well as calculating parking spaces.
Adaptive Cruise Control with Intelligent Cornering
To adjust the car speed automatically when there is a car in front, and constant the speed with unique functions with intelligent cornering assistance system reduces speed while cornering to prevent accidents and make driving
Cornering Brake Control
Always make condent turns with the system that helps controlling the speed while maneuvering a curve. It will decelerate into suitable speed and get back to normal pace once the car passes the curve.
360° Surrounding Camera
4 high-resolution cameras around vehicle can monitor the car for a 360°visual, facilitating the driver by showing the view of the car all around, and automatically activates when entering reverse mode.
Wisdom Dodge System
System detects and avoids approaching large vehicles such as trucks, keeping a distance while approaching, and automatically return to the original lane when driving through for overtaking large vehicles safer.
Create a New Driving Experience with Intelligent Driving Technology for Ultimate Safety
Adding a degree of advanced beyond resistance with technology that facilitates functions such as intelligent firmware-over-the-air upgrade (FOTA), voice command, and multimedia entertainment systems with plenty of features such as Apple CarPlay, Siri, Android Auto, and Google Assistant is covered. As well as intelligent driving technology for added confidence and helping reduce risks of car accidents, such as Auto Reversing Assistance, 3 types of Integrated Intelligent Parking, Adaptive Cruise Control with Intelligent Cornering, 360° Surround Camera, Auto Emergency Braking + Intersection, etc.