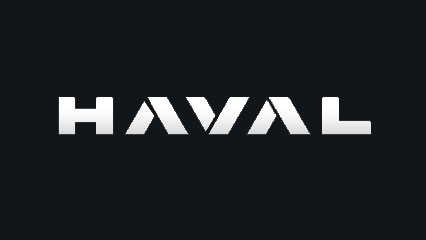 All New HAVAL JOLION Hybrid
Price List 
Ultra – 999,000 THB
Sport – 799,000 THB
Review of the All-New HAVAL JOLION Hybrid, a full-featured SUV on a budget of less than a million Baht!
The hottest SUV during the past few days was the inevitable All-New HAVAL JOLION Hybrid, which has many good reviews from real users because it is a hybrid SUV that can use both electricity and gasoline. It also comes with many features and functions that are worth exploring. Importantly, it perfectly meets the needs of the new generation. In addition, HAVAL JOLION also comes with an interior and exterior design with a sense of luxury and modernity and excellent road vision. It helps to drive smoothly when equipped with a powerful engine.
What specifications and functions can help facilitate driving perfectly with HAVAL JOLION It must start with the new intelligent hybrid engine that saves energy, provides good driving performance, and is environmentally friendly. Equipped with advanced safety technology such as an emergency braking system and a warning system that prevents collisions. The system helps control driving in the lane, has a blind spot warning system, and has a car deceleration system. More importantly, you can own all models of HAVAL JOLION cars for less than 1 million Baht. A good price with great value functions like this can be called a dream car for many people to try driving once!
For those who are interested in Haval Jolion Hybrid SUVs, which have the most advanced futuristic functions. You can come and see a special campaign for Haval Jolion Hybrid at GWM Amorn Ratchada and book Haval Jolion Hybrid for all models with special promotions today.
HAVAL JOLION has a modern, sporty, intense, and cool exterior design.
With design, premium-quality materials, and a lighting system that meets the needs of usage, we can take it to the next level. The overall size and dimensions of the Haval Jolion are smaller than those of the Haval H6, but they are equally outstanding. The car is 4,472 mm long, 1,841 mm wide, 1,619 mm tall, and has a wheelbase of 2,700 mm. Gives an aesthetic and premium sense to the overall image of the car. And there is an emergency tire repair kit as standard. There is a cargo space at the rear with a capacity of 430 liters that can be increased to 1,069 liters when the rear seats are folded down, making the Haval Jolion unique and different from any other SUV model. The specifications of Haval Jolion would match many people's desires.
A Sleek and Modern Front Design: distinctive with a black-gray Star Matrix front grille and a large, three-dimensional design stamped with the HAVAL symbol, striking in the center and increasing the premium with a luxurious chrome frame. The front grille shape of the HAVAL JOLION is designed with a special blue line symbol to show the superiority of the hybrid car. It matches perfectly with the design of the front lights and bumper. There is also an air intake at the bottom of the bumper, which is not only for aesthetics but also helps to dissipate heat effectively. Four front distance sensors and radar technology from the driving assistance system are added for maximum safety, and there is additional decorating with a chrome bar for luxury.
LED Lighting System Throughout the Car: HAVAL JOLION comes with Projector Triple-Lens Full LED headlights, a Welcome Light system that lights up when unlocking the car, and a Follow Me Home system where the light comes on after the engine is turned off. It also adjusts the height and lowness of the headlight illumination from inside the car, has an automatic headlight on-off system, an automatic high-beam adjustment system, and a Daytime Running Light integrated with the light panel under the front lights that is both daytime running lights, turn signals, and built-in fog lights, all of which are LED. Another significant option is LED turn signals on the side mirrors, which add luxury to the lighting system and make it more attractive and safe.
Luxury is indicated by Lines and Chrome: take a look at the side design of the HAVAL JOLION, emphasizing the outstanding lines from the headlights to the taillights and the luxury with chrome stripes on the doors and window frames. There is a HEV logo on the side of the wheel arch to indicate that it is a hybrid car, and there is another distance sensor, along with side mirrors and door handles that are the same color as the car. Silver roof rails come as standard equipment, and the Keyless Entry system is fully equipped.
Elegant Rear Design with a Modern and Innovative Look: It stands out with a set of LED taillights, bar lights, and light guide lines in a modern C shape. It is enhanced with a sporty roof spoiler with LED brake lights and a shark fin antenna. In the middle between the rear lights on both sides are the letters HAVAL, intense and cool, and the rear bumper comes in a full sporty style decorated with silver parts combined with black honeycomb stripes, chrome stripes, and a diffuser at the bottom. There is a rear fog light in the center of the bottom of the bumper with glowing stripes on both sides for safety. And there are four rear distance sensors.
Here are the following models and starting prices for HAVAL JOLION:
The Ultra model is available for 999,000 baht.

The

Sport model is available for 799,000 baht.
The Ultra Haval Jolion Hybrid combines all functions, decorations, and safety systems, striking many people with its panoramic sunroof roof, which can be opened and closed with electricity and two-tone wheels. The interior of the cabin is decorated in black and white, then luxury is added with rose gold material. It also adds comfort to the driver with a seat that can be adjusted in up to 6 directions, a display of driving information on the windshield, an auto-dimming rear-view mirror, intelligent driving assistance systems, and a 360-degree camera.
Installment Table for All New HAVAL JOLION Hybrid

HAVAL JOLION ULTRA SAFETY REVIEW
All HAVAL JOLION automobile models come equipped with cutting-edge safety features to make you safer than ever while driving. It includes technologies like an autonomous braking system, voice alerts, and a car control system to keep away from large vehicles and stay in the lane to help drivers facilitate, lessen their stress, and truly boost safety for every trip.
Adaptive Cruise Control starting with Adaptive Cruise Control that comes with the Stop & Go function, the car can slow down to automatically follow the car in front and stop itself.
Integration Auto Parking (IAP) or 3 types of automatic parking assistance systems are another innovation of the HAVAL JOLION, using processing from a 360-degree omni-directional camera with an ultrasonic sensor to detect obstacles to find parking spaces and identify parking routes accurately and precisely. This makes it possible to park both straight, diagonally, and sideways. Parking therefore becomes easy, fast, and safe for you.
Out of Lane Warning System not only warns but also helps the steering wheel to automatically return the car to the lane. There is a control system to drive the car in the middle of the lane. This allows the car to turn into a curve along the traffic line with the driver simply holding the steering wheel.
Blind Spot Detection (BSD) and Lane Change Assistant (LCA) the car in the blind corner around that car made the drivers feel very frustrated, but this will disappear when the HAVAL JOLION has a blind spot warning system. There is an alert when changing lanes and cars in the lane are running from behind to reduce collisions. In addition, rear cross traffic alert (RCTA) and rear cross traffic braking (RCTB) are available to warn and brake when a vehicle is in the blind spot while reversing, making driving as safe as possible.
Front Collision Warning (FCW) and Rear Collision Warning (RCW) or a warning system when there is a risk of frontal and rear collisions. The car will sound an alarm when it detects the risk of a collision at both the front and back of the car. It will work in combination with Auto Emergency Braking + Intersection (AEBI), or automatic emergency braking on straights and intersections, and Low Speed Emergency Braking (LSEB), or emergency braking at low speeds, and will brake automatically to prevent collisions in front, both on straights and intersections, including collisions while driving along the car in front. This system increases convenience and safety when driving in the city.
360° Surrounding Camera uses a 4-megapixel high-resolution camera around the car, it is possible to clearly see the environment around the car, which helps to park or drive through narrow spaces as well. This is a popular choice among many. 
The Most Comprehensive Range of Basic Safety Equipment HAVAL JOLION equipped with a complete basic safety equipment installation to meet all needs to protect and prevent danger effectively, such as
Vehicle Stability Control (VSC)

Traction Control System (TCS)

Cornering Brake Control (CBC)

Advanced Restraint System (ARS)

Brake Override System (BOS)

Tire Pressure Monitoring System (TPMS)

Door Opening Warning (DOW)

Driver Fatigue Monitor (DFM)

Warning system when the speed is exceeded

6 airbags around the cabin

ISOFIX child seat installation points
Auto Emergency Braking + Intersection (AEBI) / Low Speed Emergency Braking (LSEB)
Front Collision Warning (FCW) / Rear Collision Warning (RCW)
Wisdom Dodge System (WDS)
Rear Cross Traffic Alert (RCTA) / Rear Cross Traffic Braking (RCTB)
Blind Spot Detection (BSD) / Lane Change Assistant (LCA)
Lane Departure Warning (LDW) / Lane Keeping Assist (LKA) / Emergency Lane Keeping (ELK) / Lane Center Keeping (LCK)
Auto Emergency Braking + Intersection (AEBI) / Low Speed Emergency Braking (LSEB)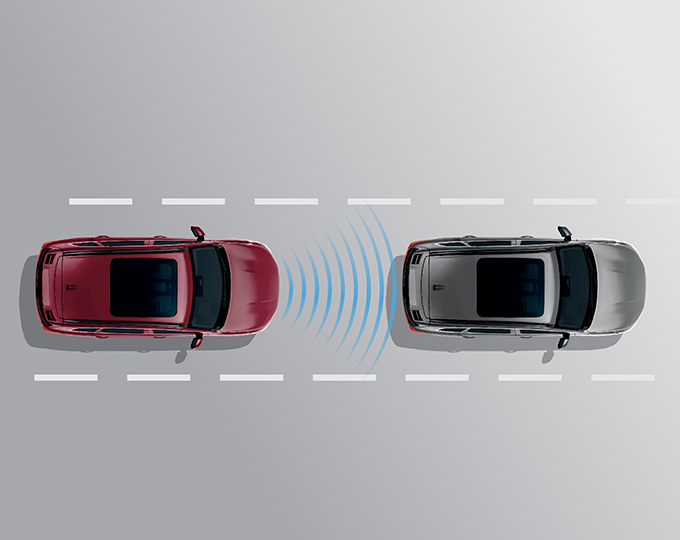 Front Collision Warning (FCW) / Rear Collision Warning (RCW)
Wisdom Dodge System (WDS)
Rear Cross Traffic Alert (RCTA) / Rear Cross Traffic Braking (RCTB)
Blind Spot Detection (BSD) / Lane Change Assistant (LCA)
Lane Departure Warning (LDW) / Lane Keeping Assist (LKA) / Emergency Lane Keeping (ELK) / Lane Center Keeping (LCK)
HAVAL JOLION ULTRA Safety Review
extra security and more convenience for driving on a road that is safe for all life and to prevent damage to the car with intelligent parking assistance systems, an automatic speed control system, and a 360-degree surround view camera.
Integration Intelligent Parking (IIP)
Adaptive Cruise Control (ACC) / Traffic Jam Assist (TJA)
360° Surrounding Camera
Integration Intelligent Parking (IIP)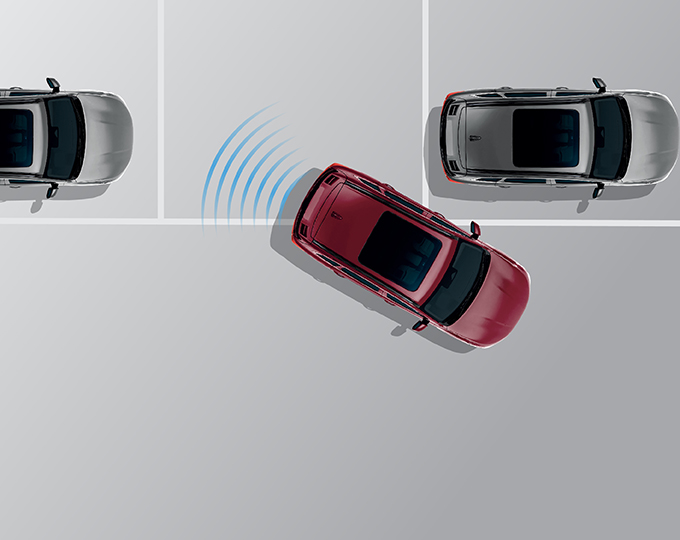 Adaptive Cruise Control (ACC) / Traffic Jam Assist (TJA)
360° Surrounding Camera