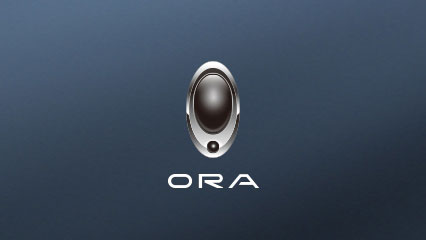 Booking for ORA Good Cat is available at
400 PRO – 828,500 THB
500 ULTRA – 959,000 THB
GWM ORA Good Cat Reviews of Electric Car: adorable design and extensive features that go above the cost
Highlights of the ORA Good Cat Electric Car
With a lovable and outstanding design, the ORA Good Cat model is the first 100% electric EV in Thailand under the Great Wall Motors (GWM) group, so it's not surprising that the car looks like a kitten. This model is very popular in Thailand. After being launched in October 2021, all ORA Good Cat models have overwhelmed bookings because of the strength of the powerful, durable electrical system base and the design under the concept of "Retro Futuristic," which is unique and looks modern, combining the design of the future world with the retro vibe. This model meets the needs of the new generation, which is looking for a stylish car to drive comfortably in the city. Let's take a look at the exterior design of the ORA Good Cat car.
Spacious body dimension ORA Good Cat is perfectly designed from front to rear. The car's dimensions are 1,825 mm wide, 4,235 mm long, and 1,596 mm high, with a wheelbase of 2,650 mm.
Appearance of the ORA Good Cat car has a modern design but is a timeless classic with the concept of retro-futuristic, ready to reflect the identity that can be called the dignity of the retro of all time.
ORA Good Cat comes with 18-inch modern sporty-design alloy wheels for PRO and ULTRA and 17-inch for the TECH model.
Lighting system, the ORA Good Cat has unique headlights in the shape of a Cat Eye and comes with a full LED lighting system, including headlights, turn signals, and brake lights, along with a daytime running light and rear light that turn off the Follow Me Home engine, and the LED tail light strip with a long back light design, left to right with a third brake light and LED rear fog light.
6 features inside the ORA Good Cat for the ultimate driving experience
The design of the ORA Good Cat electric car is also creative in the interior and as outstanding as its exterior appearance. Distinctive with its elaborate design under the concept of "Intelligent Cockpit with Exquisite Craftsmanship", the ORA Good Cat electric vehicle comes with beauty and functionality in all aspects. You don't need to add more decorations or accessories. The original style is already chic and unique.
Seating is one of the distinguishing features. All ORA Good Cat come with black leather interior seats except for the green car that comes with a white roof to get leather interior seats in green-gray color and a beige body with a brown roof to get beige-brown interior leather seats. Special with the massage system installed in the driver's seat. The back seat has an armrest with 2 cup holders and 1 rear USB charging point. If the back seat is folded down, it can increase the cargo space up to 858 liters.
The ORA Good Cat's steering wheel and gear are made of two spokes, and the steering wheel has built-in digital control buttons and can be adjusted in two directions: up and down. To make the center console smaller and more elegant, the gear system uses an electronic shifter system.
A full digital console for ORA Good Cat comes with in-car functions that can facilitate car users. Whether it is a large 10.25-inch interactive double touch screen display across the console of the car with high resolution. It can also be connected to Apple CarPlay or Android systems, allowing you to access all your entertainment as needed. And the display screen in the driver's section that shows digital driving results (Full TFT) in size 7 inches and has a "clean dashboard" style of switches and controls, the most important thing is the decoration that gives a sense of luxury by using special materials in various points, such as using suede material to cover the dashboard, the center console under the dashboard comes with both air conditioning control buttons air compressor, emergency light, defogger button, USB ports and power outlets, and a wireless phone charger.
Cockpit Cleaning System, another specialty of ORA Good Cat electric cars, comes with a PM2.5 air filter system that helps open airflow from the outside remotely to automatically ventilate, thereby reducing the amount of PM2.5 dust entering the cabin.
The panoramic sunroof can be opened and closed using electrical systems. The design meets the needs of the new generation and is convenient to use, which also helps the cabin to look clear, wide, comfortable, and also helps to ventilate well as well.
Intelligent command control system, the ORA Good Cat electric car is fully equipped with an intelligent voice command system. Functions can be controlled at any time by voice, which can control air conditioning, sunroof, navigation system and multimedia within a sentence and remote vehicle control system via GWM Application system. Remote network connection allows you to control the on-off charging, air conditioning, close windows remotely and can see the status of the car as well.
Installment Table for Ora Good Cat

Intelligent Driving Assistance Technology
Auto Emergency Braking + Intersection
For your safety and all friends on the road, Detection sensor of Crossroads, Pedestrian including forward and rearward vehicle with audible warning and automatic brake are applied for driving on every route.
3 Types of Integration Intelligent Parking
Three styles of automatic parking assistance are in place to help driver controlling steering wheel, detecting obstaclesand signs, as well as calculating parking spaces.
Adaptive Cruise Control with Intelligent Cornering
To adjust the car speed automatically when there is a car in front, and constant the speed with unique functions with intelligent cornering assistance system reduces speed while cornering to prevent accidents and make driving
Cornering Brake Control
Always make condent turns with the system that helps controlling the speed while maneuvering a curve. It will decelerate into suitable speed and get back to normal pace once the car passes the curve.
360° Surrounding Camera
4 high-resolution cameras around vehicle can monitor the car for a 360°visual, facilitating the driver by showing the view of the car all around, and automatically activates when entering reverse mode.
Wisdom Dodge System
System detects and avoids approaching large vehicles such as trucks, keeping a distance while approaching, and automatically return to the original lane when driving through for overtaking large vehicles safer.