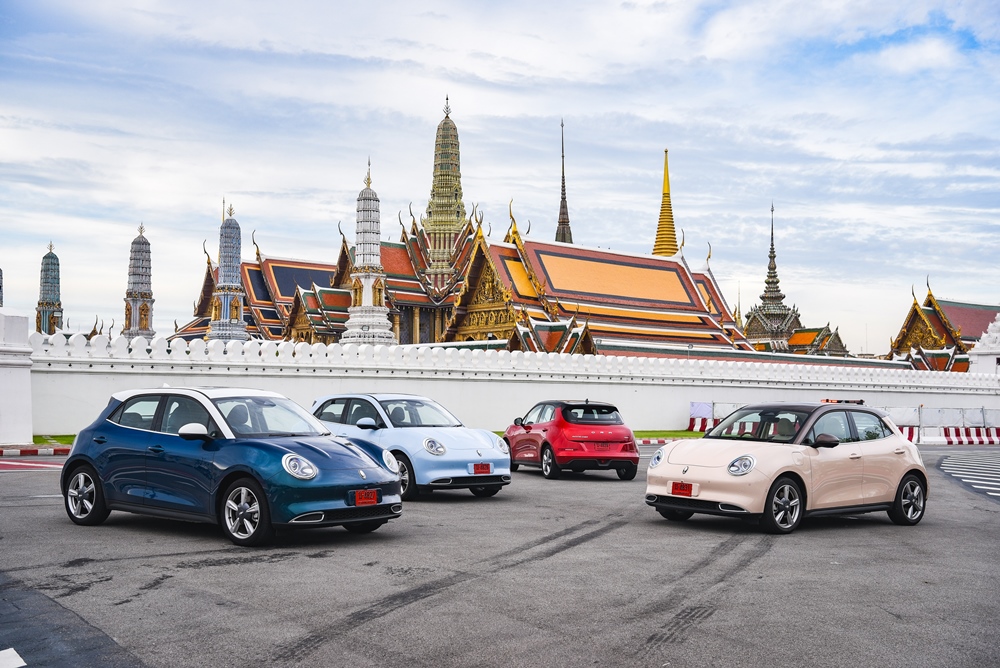 If we are talking about the most advanced car in the 21st century, it will be nothing but the GWM EV Car 100%, which is the first brand in Thailand. But did you know? The 5 cutting-edge innovations of the ORA Good Cat, an advanced electric car that you will get to know below, make the GWM electric car one of the electric vehicles that best respond to the new normal lifestyle.
5 GWM electric vehicle innovations of the future
100% electric power
The GWM electric vehicle is powered by a Permanent Magnet Synchronous Motor, which is a 100% electric power source that does not pollute the environment, and whose owner does not have to worry about the price of oil. It is provided with a power of up to 143 horsepower, which provides fast acceleration and instant response. It is designed to have all 5 driving modes, which are
Standard mode for a balance of performance and power.

ECO mode for energy-saving

ECO+ mode for maximum energy savings

Sport mode for quick response and excitement

Auto mode for drives by itself automatically.
Moreover, there are also 2 types of batteries to choose from: Lithium Iron Phosphate batteries for the 400 Tech and 400 Pro models with a driving range of up to 400 kilometers, and Ternary lithium batteries for the 500 Ultra models with a driving range of up to 500 kilometers (NEDC standard). Both types of batteries support both AC home charging and DC fast charging.
AI-powered Driving System: Ultimate AI to help drive intelligently
The GWM electric vehicle comes with Level 2+ semi-autonomous driving features, using Artificial Intelligence (AI) to make driving more agile. The 400 Pro and 500 Ultra models have Adaptive Cruise Control for automatic speed control that varies according to the car in front. It comes with an intelligent cornering assist system. When activated, the system keeps the car in the center of the lane. The 400 Pro and 500 Ultra also have a number of other special features, such as
Automatic speed control at low speed

Warning system when the car leaves the lane and when there is a risk of a frontal collision

The Lane-keeping control system keeps the car in the middle of the lane.

The system avoids approaching large vehicles from the side.

Emergency braking system on straights and intersections, etc.
For the 500 Ultra, there are three types of Integration Auto Parking that help facilitate deep, diagonal, and lateral parking. Importantly, there are many special driving assistance systems that have been installed, such as
Control system to keep the car in the lane in emergency conditions

Warning system when changing lanes

Blind spot warning system and warns when there is a risk of a rear-end collision.

The system helps to brake or warn when the car is in the blind corner while reversing.
All three GWM ORA Good Cat electric cars have in common an emergency braking system at low speeds.
Infotainment System: The most intelligent infotainment system of the future
The GWM electric car uses an infotainment system for an intelligent future, which is displayed on a 10.25-inch touch screen with these fully equipped standard functions as following:
Navigator system

Supports voice commands in Thai Language

Stay connected to the Internet to view information online, including traffic reports.

Supports connection to smartphones via Bluetooth.

Can be connected to an application on a smartphone to check the status of the car from the mobile screen anytime, anywhere, such as doors, windows, battery, driving distance, temperature, tire pressure, and others.

Remote command system, such as locking the car, turning on the air conditioner in advance, opening the windows, etc.
Retro Futuristic Exterior Design: futuristic car design with the scent of a classic
The GWM electric vehicle has a design that blends modernity with a perfect classic scent. The exterior is rounded, giving it elegance and a cool look, with round headlights in a unique cat-eye style. There are both cute and playful ones, suitable for people of all genders and ages.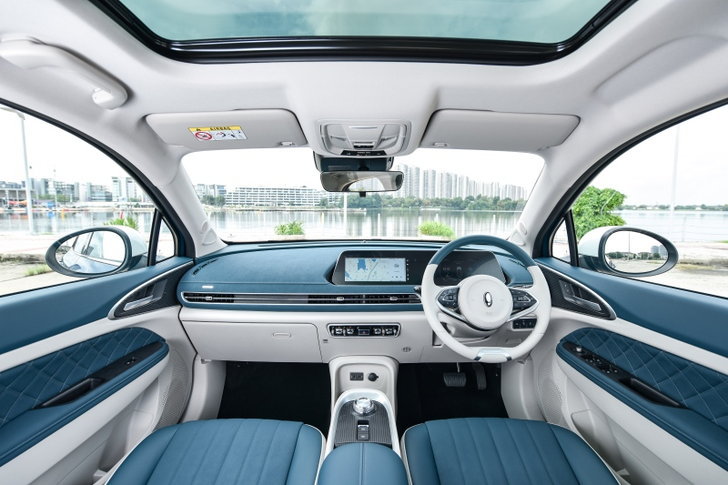 : 5. Design for utmost safety: the highest level of safety
Let me tell you that the GWM electric car is fully equipped with all the equipment and safety systems inside according to modern car standards, which consist of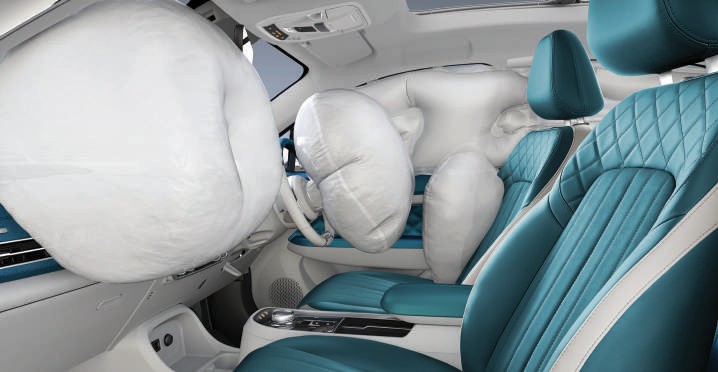 6 airbags around the cabin (2 front, 2 side, 2 curtain)
Traction Control System
Balance Control System
Assisted start system on slopes
Cornering Brake Control
Front and rear distance sensors, 6 points
Warning system when the speed is exceeded
Sound system to warn people around
Tire Pressure Monitoring System
Isofix mounting points for child safety seats (car seats), etc
For anyone who is interested in the highly popular GWM electric car at the moment, which meets the New Normal Lifestyle like this, and is making a decision, you can come to see the real car with the test drive service. There will be iAm Keep giving advice closely and neighborly at GWM Amorn Ratchada. You can contact us for more information at 02-513-8000 (Sales), or you can register to test drive the GWM Ora Good Cat electric vehicle here.