Easy at the tip of your finger. Don't waste your time calculating your own installment complicatedly. Let the GWM app help you think.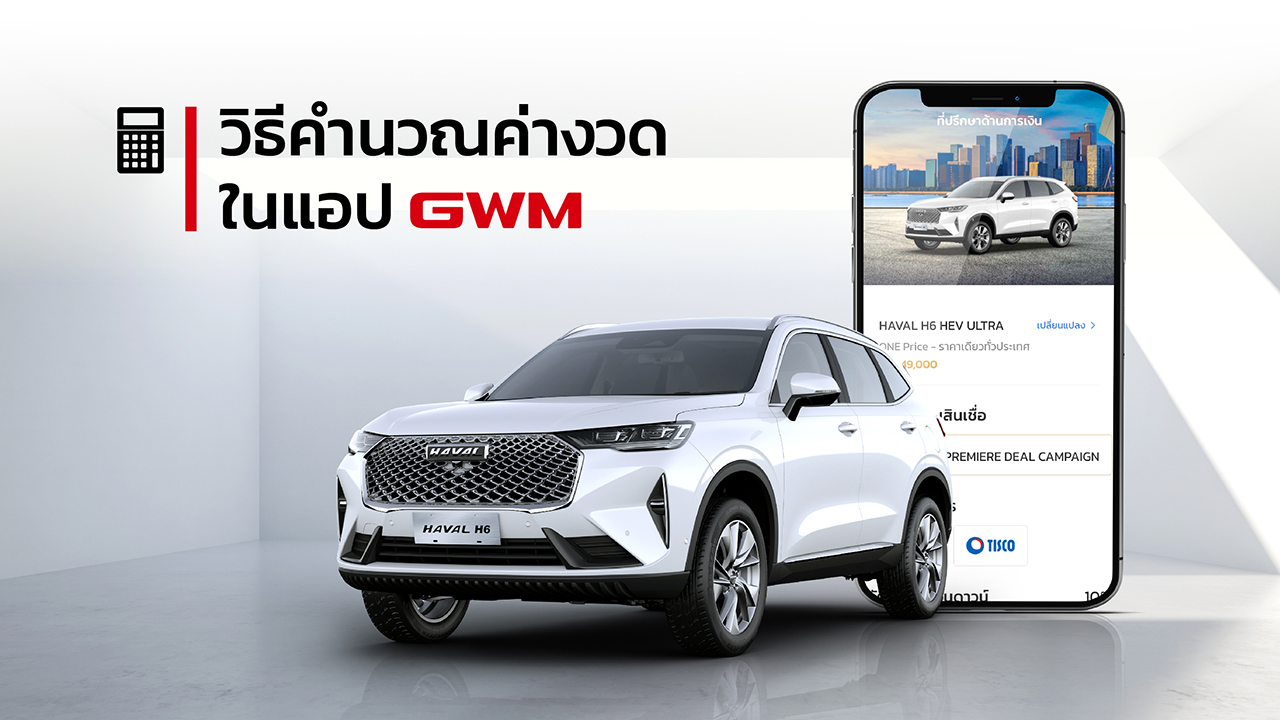 Installments Calculation In GWM App
If you still have doubts about this down payment, How many installments do I need? Let's calculate a car loan in the GWM app. It's not difficult; just follow the steps below.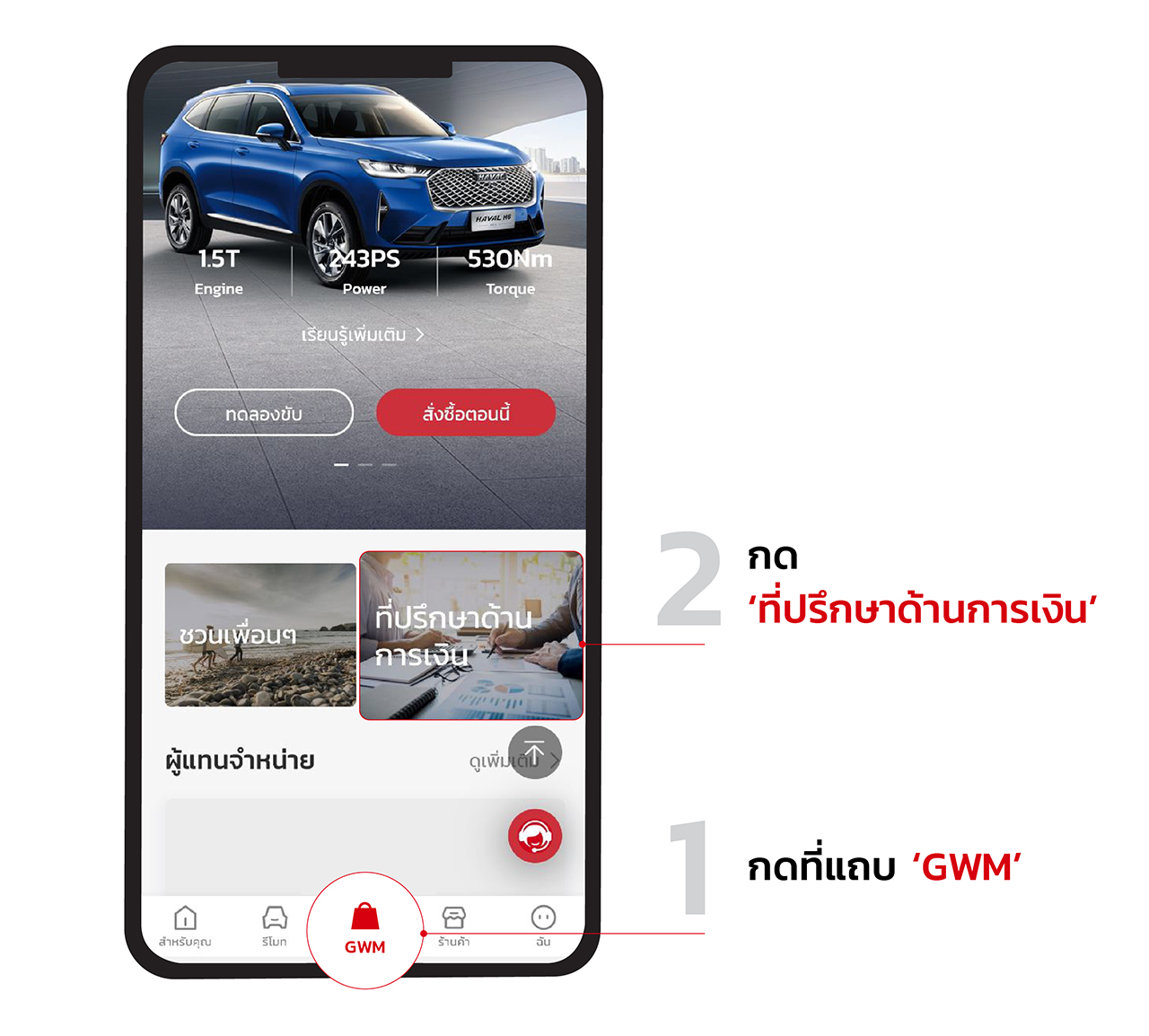 Click "GWM"

Click "Financial Advisor"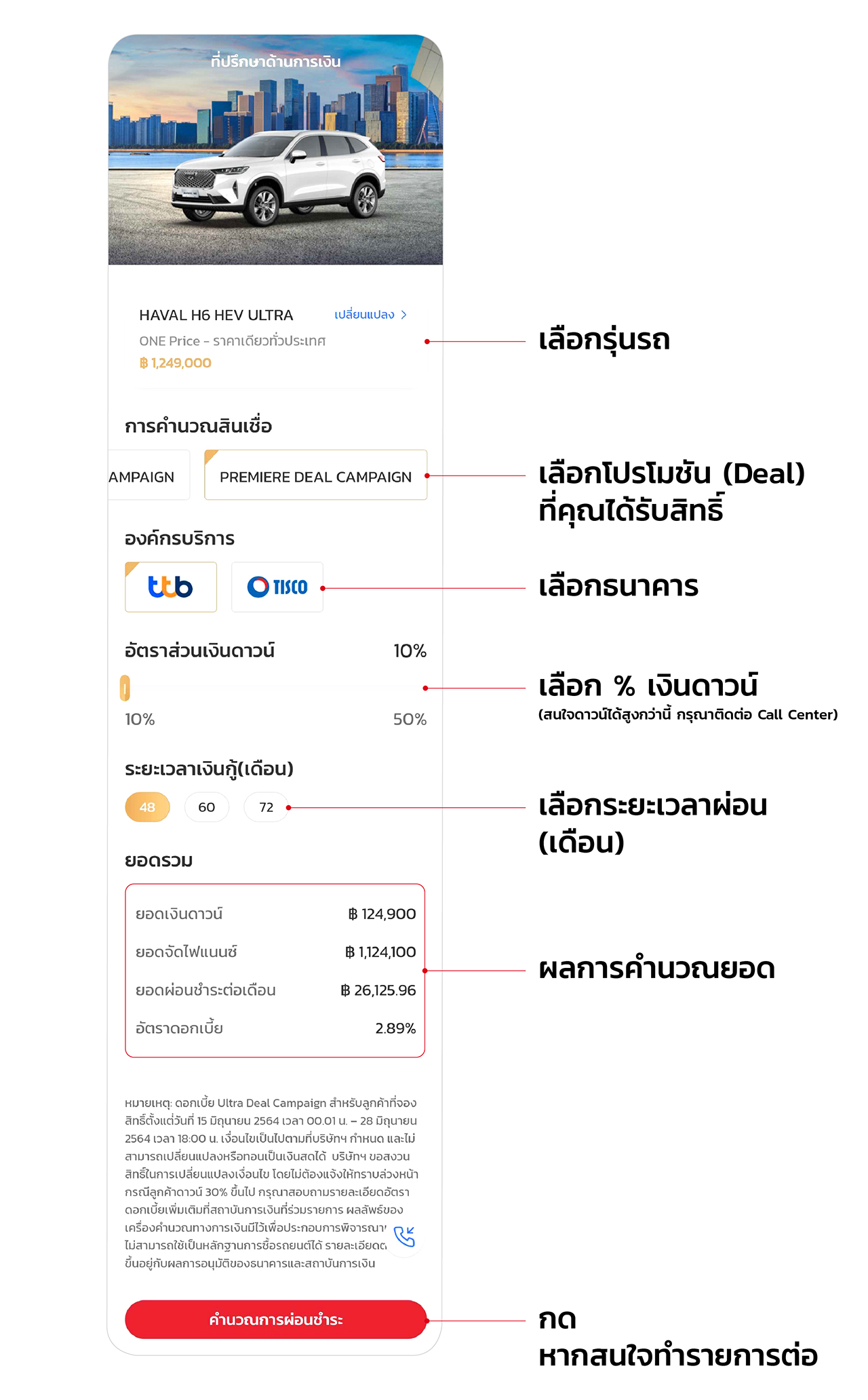 Choose a car model

Choose the promotion or deal that you are eligible for.

Choose a bank

Select % of down payment (if interested in a higher down payment, please contact the call center).

Choose an installment period (months).

Calculation Results

Click If you are interested in continuing the transaction
You can press the "Calculate installment" button and "Send" to send the information, or if you have questions or want to make a higher down payment,
etc. You can contact Call Center 02-668-8888 for more information 24 hours a day. Download now. App supports both iOS and Android systems.
What additional functions would you like the GWM app to have? Comments are welcome.