The voice command system is another interesting highlight of the Haval H6, where it differs from other brands in the market. A function that allows us to independently give a name to the car's AI (Artificial Intelligence) system, such as "Mark, open Windows," and our Haval H6 will respond and follow the command. So today we will introduce the genius of the voice command system and tell you the command keywords that you may not have known before. What will be there? Let's see.

 General Setting Mode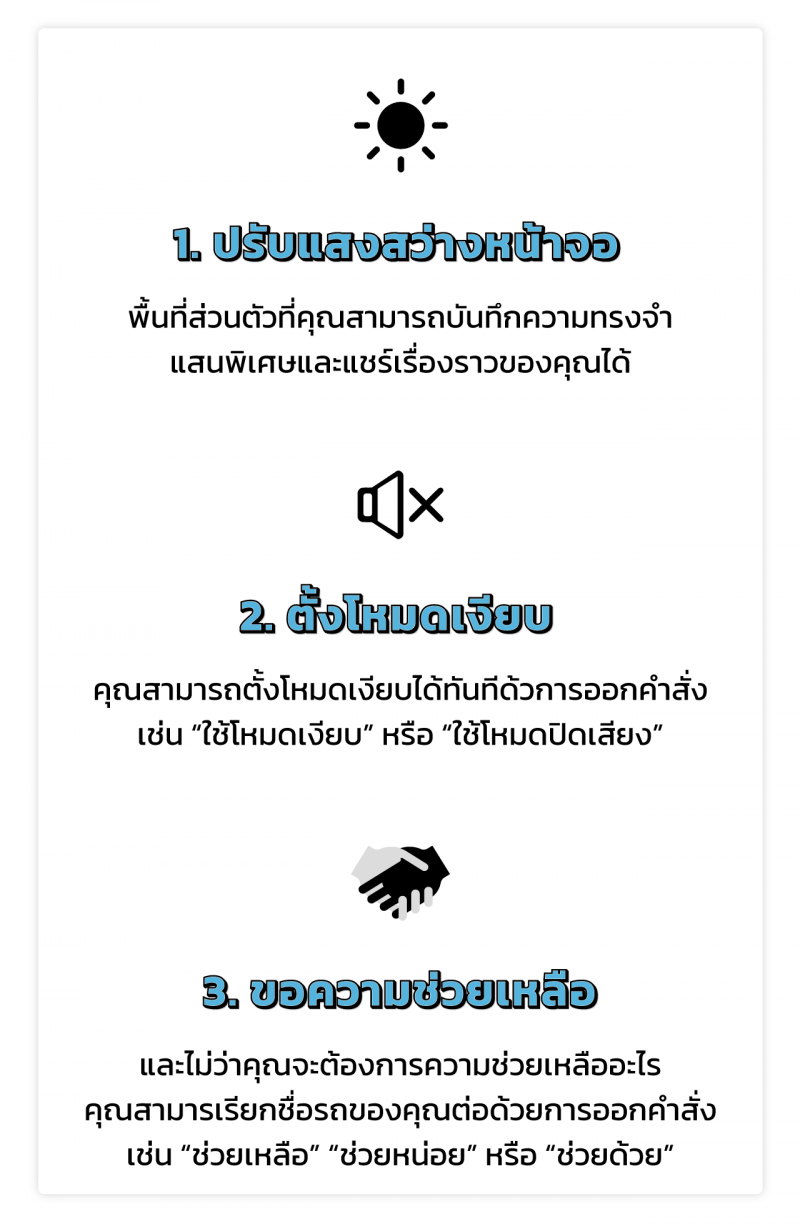 Adjust the screen brightness. A personal space where you can capture special memories and share your stories
Set the silent mode.

You can instantly set silent mode by issuing commands like "Use silent mode."

Ask for help.

And whatever help you need, you can call it by its name and issue commands such as "Help."

Phone Mode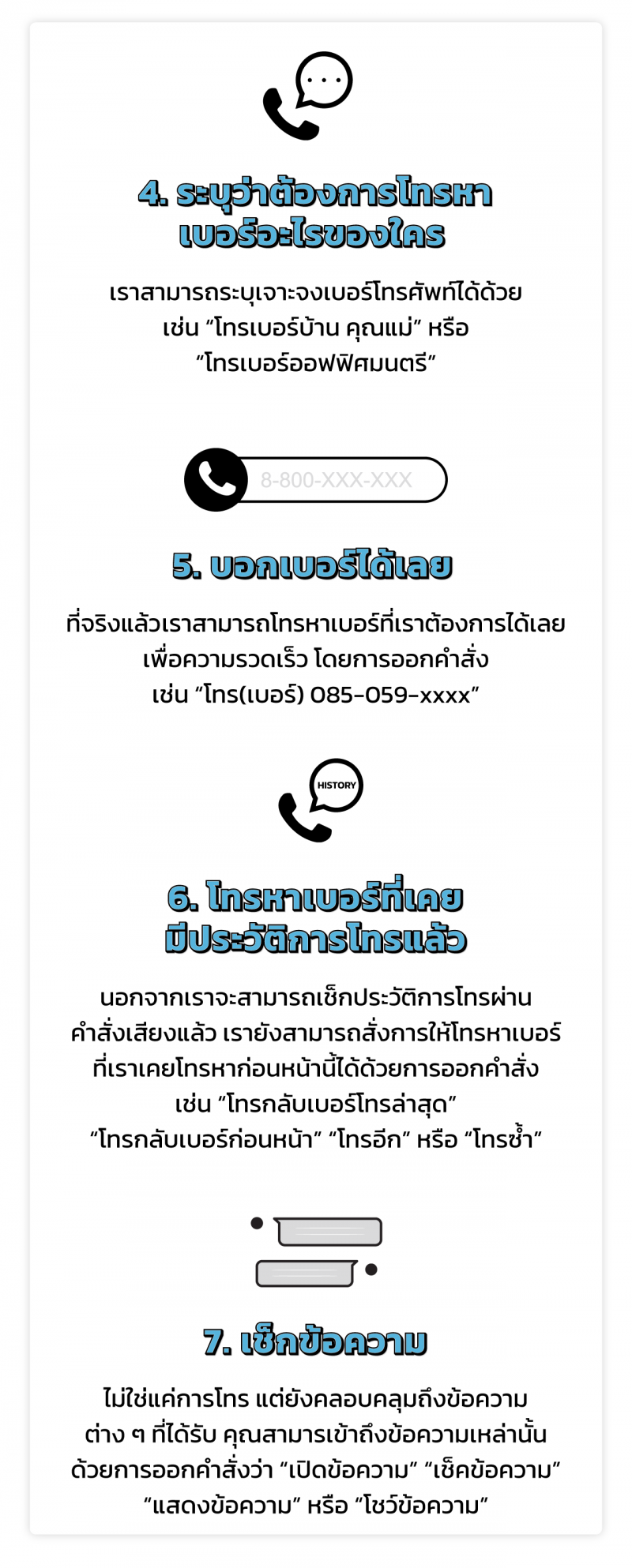 4. Specify who you want to call. We can specify a specific phone number as well, such as "Call your mother's home number" or "Call Michael's office number."
5.Call the number In fact, we can call the number we want right away by issuing commands such as "call (number) 085-059-xxxx."
6.Call a number that already has a call history In addition to being able to check the call history through voice commands, we can also command a number that we've previously called by issuing commands such as "Call last number," "Call previous number," "Call again," or "Redial."
7.Check messages. Not just calls but also messages received. "Open message" or "Show message"
The most amazing thing is that the voice command system in the Haval H6 is smart and is always ready to learn more complex sentence patterns to improve itself. As a result, you can be confident that this car is ready to be a trusted assistant on all routes. For the next episode, I will tell you the voice commands in the control system, which can be followed soon.